Mandatory information for money transactions
Sadly, we are forced by Anti-Terror-Financing and Anti-Money-Laundry laws to know who you are when you send or receive money on Content Nation.
It's stupid, but we can't change that.
In your settings under "Your Nation" pick the point "mandatory fields for money transactions":


After filling out all fields, you will get a green checkmark and you are allowed to transfer money to the plattform and support creatives.
If you want to publish content as well or collect money, we need an additional step. Sadly.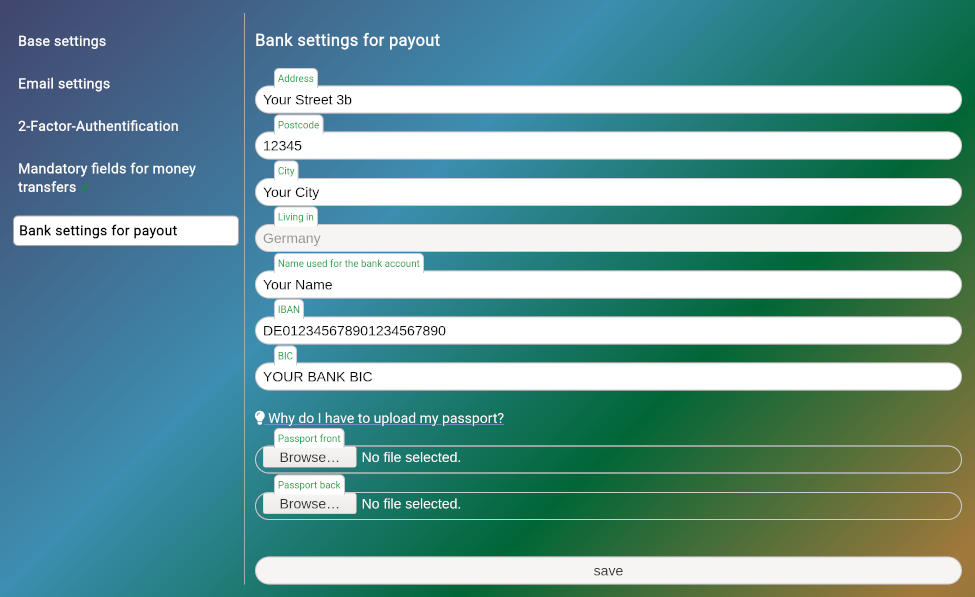 This is the bank account where we will send the money to.
After successfull transmit to our payment provider Mangopay, we imidiatly delete this from our servers.
As soon as the payment provider checked the information, your account will be opened completely and you can publish content and collect money.