Security
Your security is very important for us.
For that reason, you can't log in without a 2-factor authentication.
This means, even if you accidentally published your password, you'll always need a second way to log in or change settings.
Please don't forget, it's about money, so we don't cheap out on security.
After your initial registration we have set this 2-factor to email.
You can setup an authentication app like. FreeOTP (Open Source) or one of the various alternatives (with and without tracking).
To setup this you have to follow a few easy steps:
Log in (obvious, right?)
on the top right, click on "Your Nation" and pick "Settings".
Should look like this: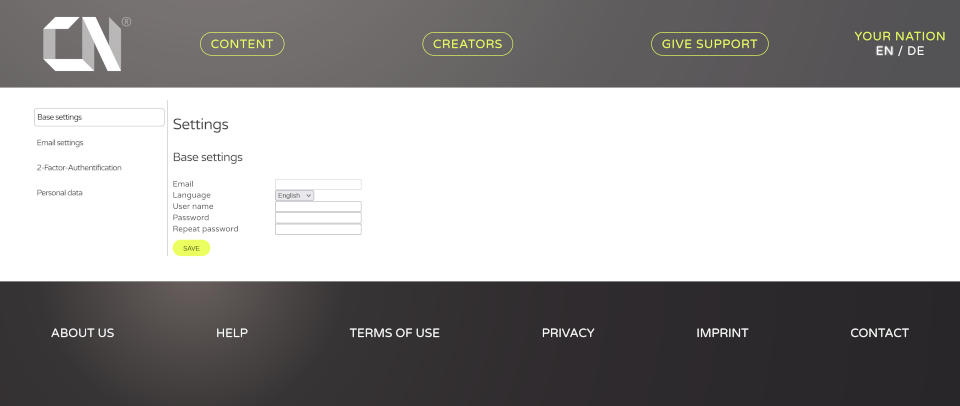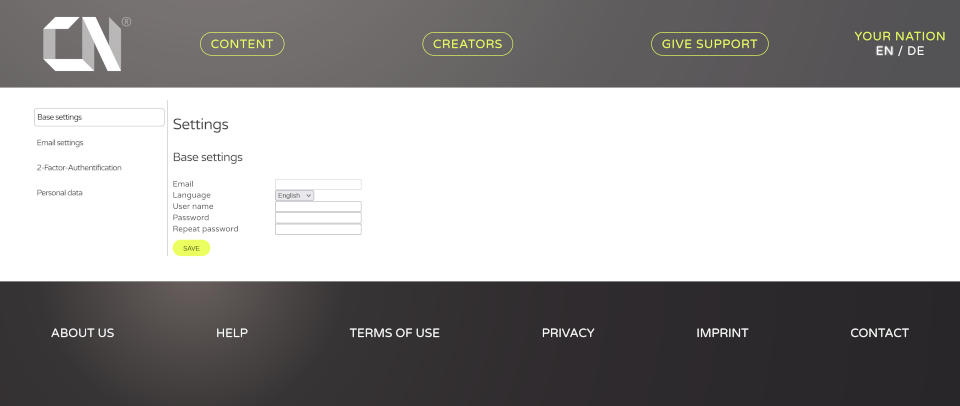 On the left, pick 2-Factor-Authentification and on the right, pick "App" and click on "setup app".
You will get an QR-Code, that you have to scan with your app.
Enter the code from the email and click on "check code".
Finally save your settings and enter the emailed code one last time.
That's it.